Hello Design joins Instrument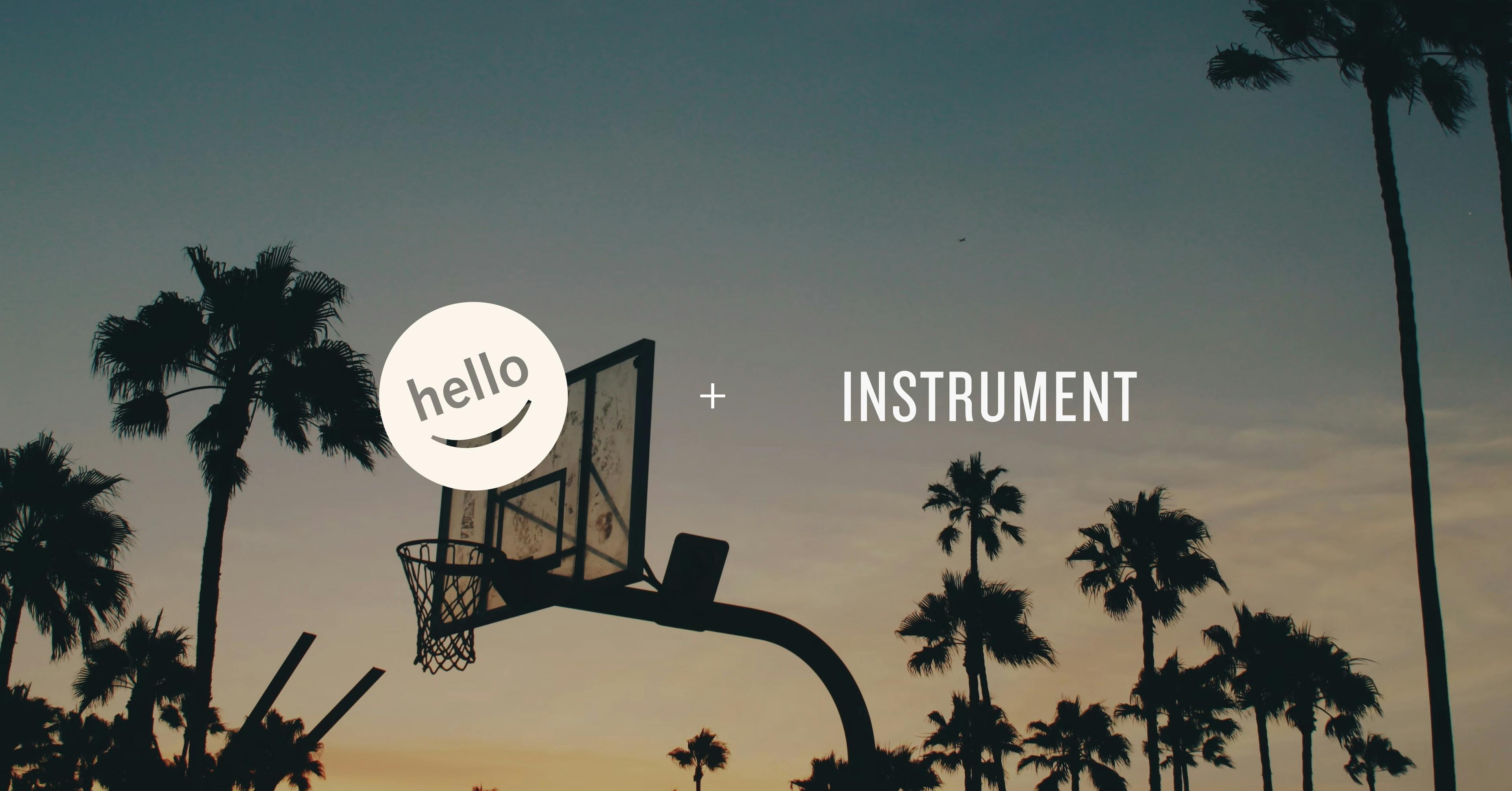 In January 2023, Los Angeles-based Hello Design will join us at Instrument, operating as an integrated client service team. For over 24 years, Hello has used design, strategy and technology to connect people to brands in meaningful ways. Their work for clients like Sonos, Nike, Tillamook, and MoMA has brought them numerous awards including Cannes Cyber Lion, Clio, One Show Pencil, and Webby Awards.
"We have always respected Instrument's ability to not only do great work, but to do it at scale with some of the world's leading brands. We are excited for this next evolution, and what the future may hold."
Hello founder and former CEO, David Lai, will assume the position of Executive Creative Director here at Instrument. He will continue to oversee creative on key accounts. Szu Ann Chen will lead key client partnerships as Executive Director and George Lee will take the role of Director, Content Production; further evolving our content innovation capabilities to build systems that deliver content at scale with measurable results.
"Hello's multi-disciplinary expertise strengthens our ability to build connected experiences across brand, product, and marketing. Having been fans and collaborators for over a decade, we're confident and delighted for them to join our team."
Instrument's growth continues as Hello Design's team of 30 fully integrates into the 400-person organization—bringing an established team that will continue to serve digital-first brands with the delivery excellence we're known for. While we continue to operate as a virtual-first agency, Hello Design adds a Los Angeles, CA presence for hybrid work for LA-based employees and clients. See Hello Design's work here.
Hello, welcome to the team.