PATH
PATH is a global public health organization dedicated to equity and innovation, driving advancements in vaccinations, sexual and reproductive health, diagnostics and nutrition. We helped PATH become as innovative in the digital space as they are in public health, putting them in a better position to move humanity forward.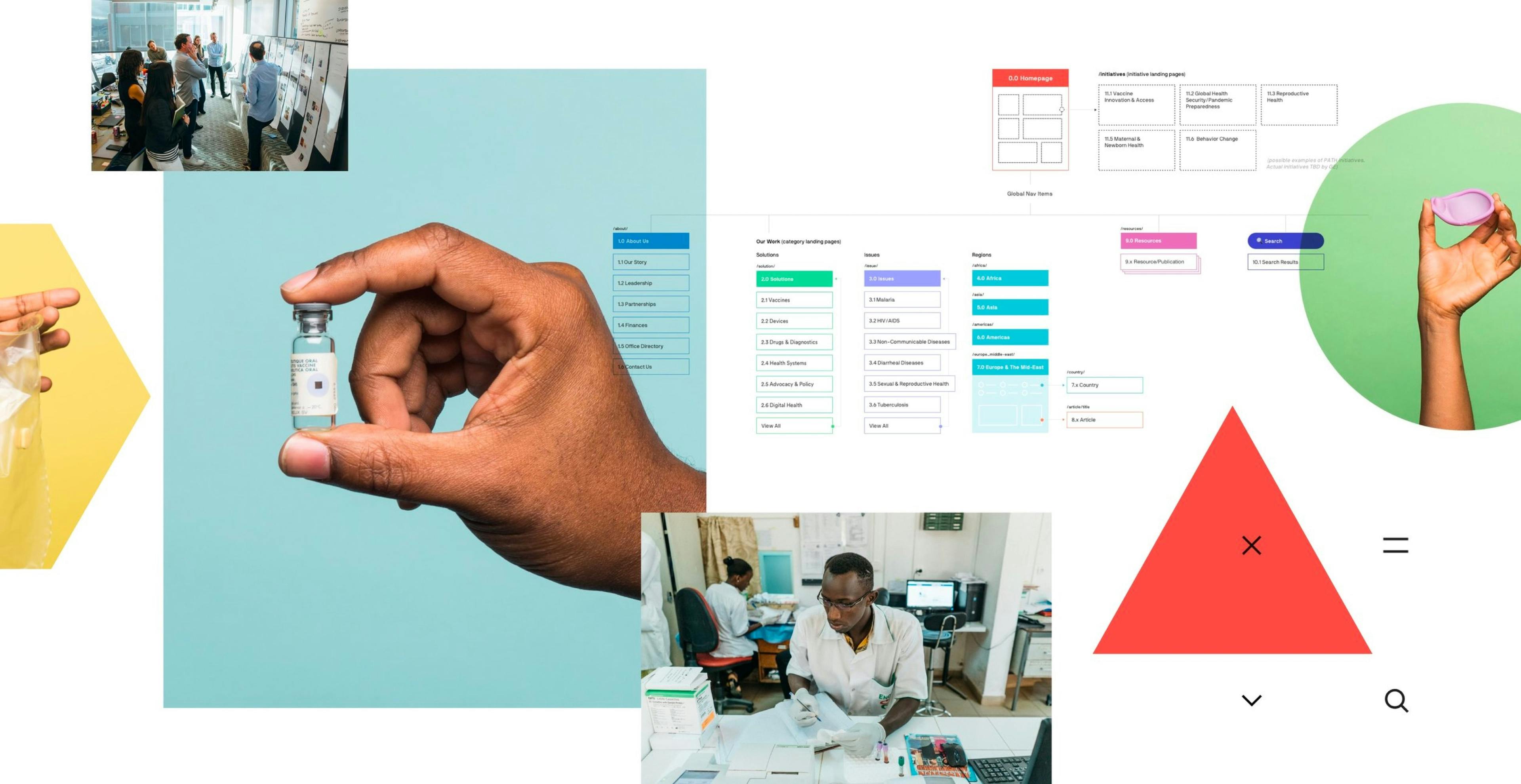 PATH came to Instrument with a simple ask - create a website that would allow more people to learn about their life saving work. After a year of unprecedented collaboration, we launched not only a best-in-class digital publishing product, but also a transformed organization that redefines what an NGO can be. Through brand and organizational strategy, positioning, a holistic global rollout, and the full design and development of their new publishing tool, we were honored to be a part of building a new path for humanity where better health means stronger countries, growing markets, shifting economies, and social progress for all.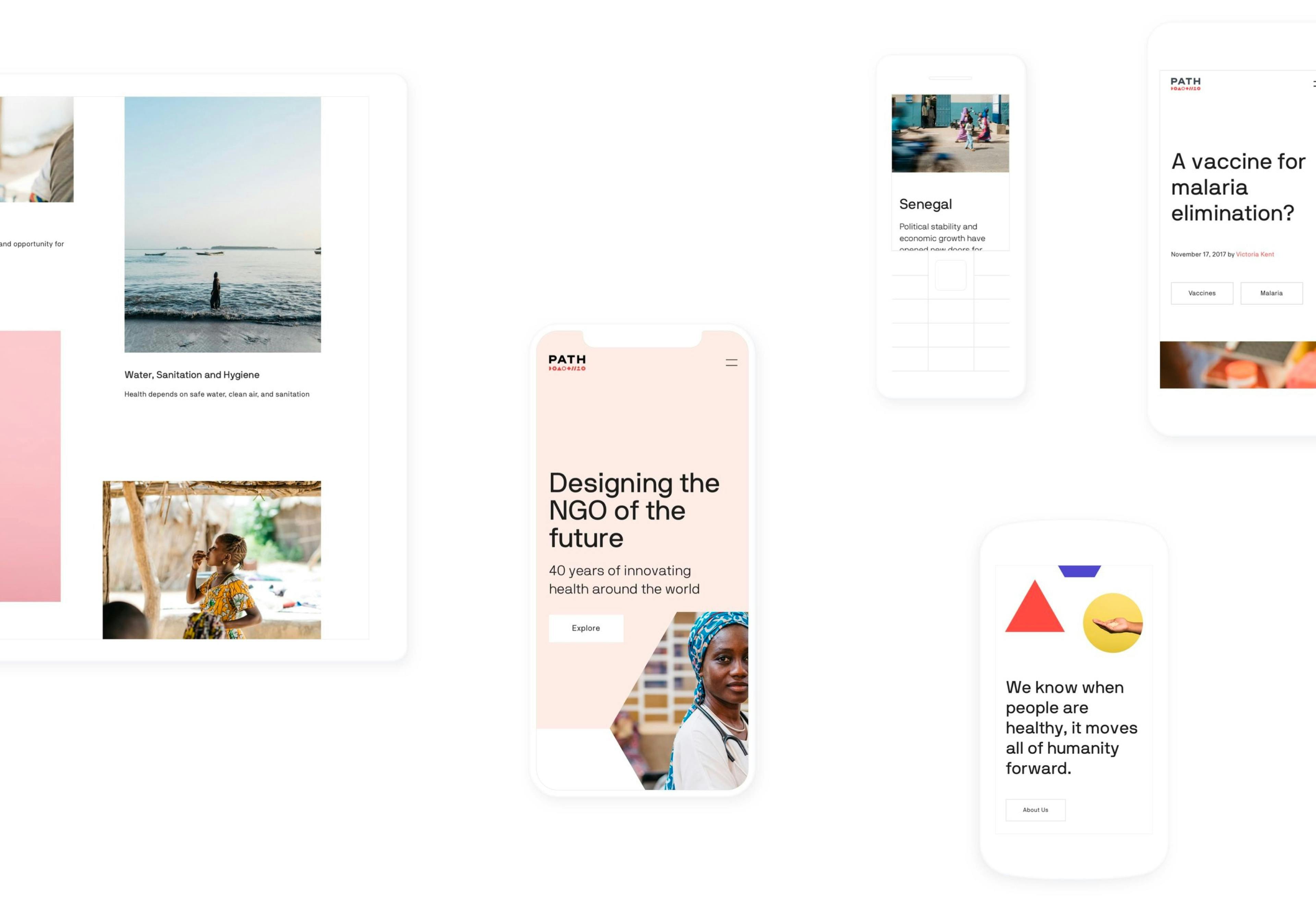 Democracy by design
PATH employees work thousands of miles apart in a sprawling array of disciplines, so we designed and developed a new digital platform to unite them. The expansive new website was built to facilitate the discovery of PATH content over internal structure. The site is navigable by the health issues PATH tackles, the solutions it provides and the regions where it operates, introducing and embodying the new PATH brand identity.
"This is about so much more than a new website. It's about shouting our mission and our learnings from the rooftops in a business savvy way. It's about inspiring other NGOs to do the same."
Radically accessible
Initial research showed PATH's traffic coming from both premium devices in major Western cities and affordable devices in rural areas of developing nations. This allowed us to incorporate accessibility practices in a meaningful way, providing the wider public with a comprehensive appreciation for the breadth of PATH's efforts. We implemented a modern, streamlined CMS to recreate PATH's digital presence as a unified publishing experience, democratized across the organization to give every country and program a home.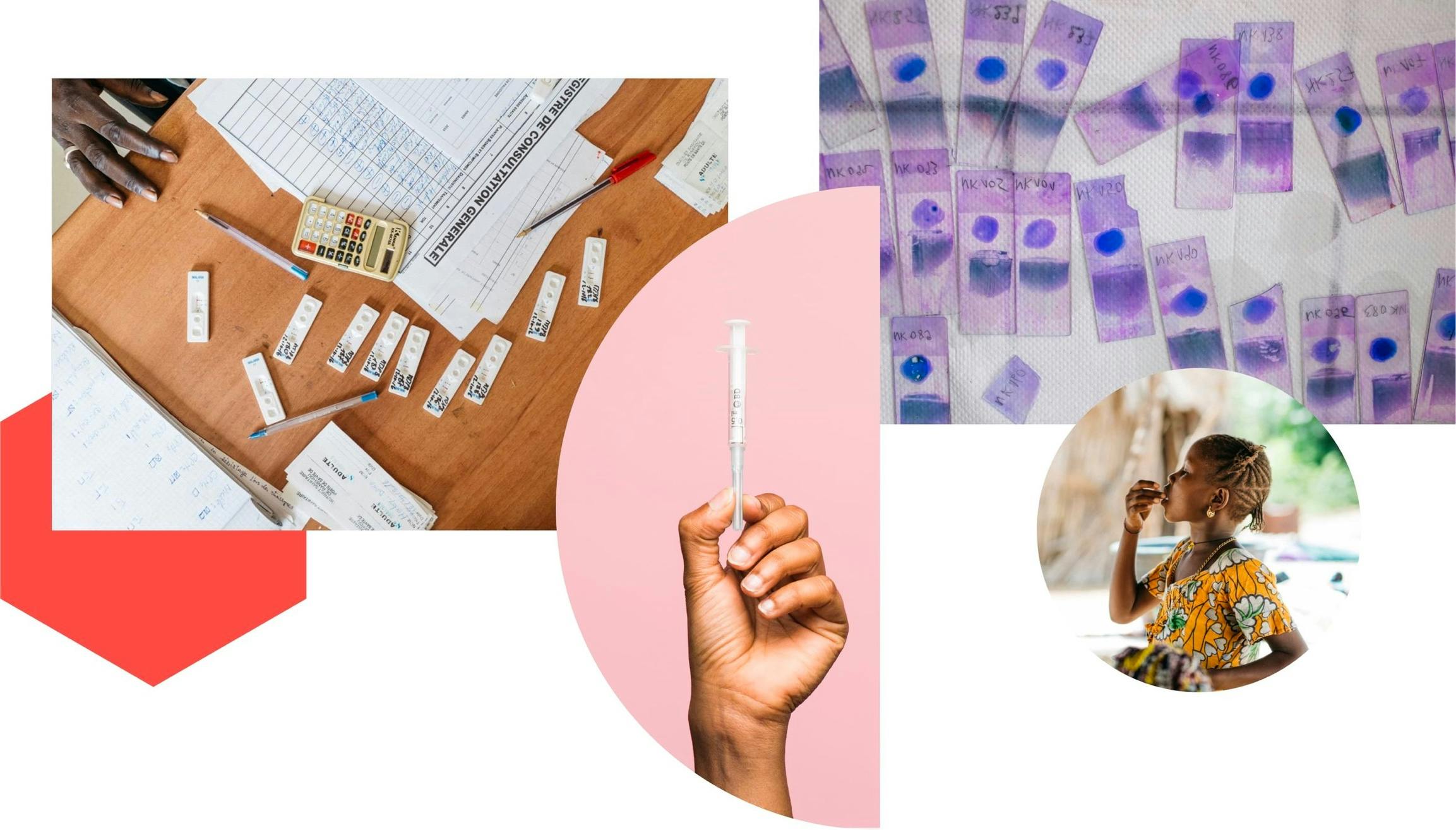 Aligning worldwide
PATH employs some 1,600 health professionals, engineers, advocates and scientists around the globe. The logistics of aligning them all around common brand concepts, directions and materials was our central strategic challenge. We hosted workshops, conducted research in multiple time zones, held a 3-day summit and convened multiple town halls to develop a strategy that was bold and true to PATH's mission. We deployed it across all brand collateral and successfully launched it internally with a manifesto video.
"Now, we have a new brand story that unifies us with one human, evidence-based, clear, optimistic, and bold voice. It universally describes who we are, what we believe, how we think and operate, and, of course, what we do."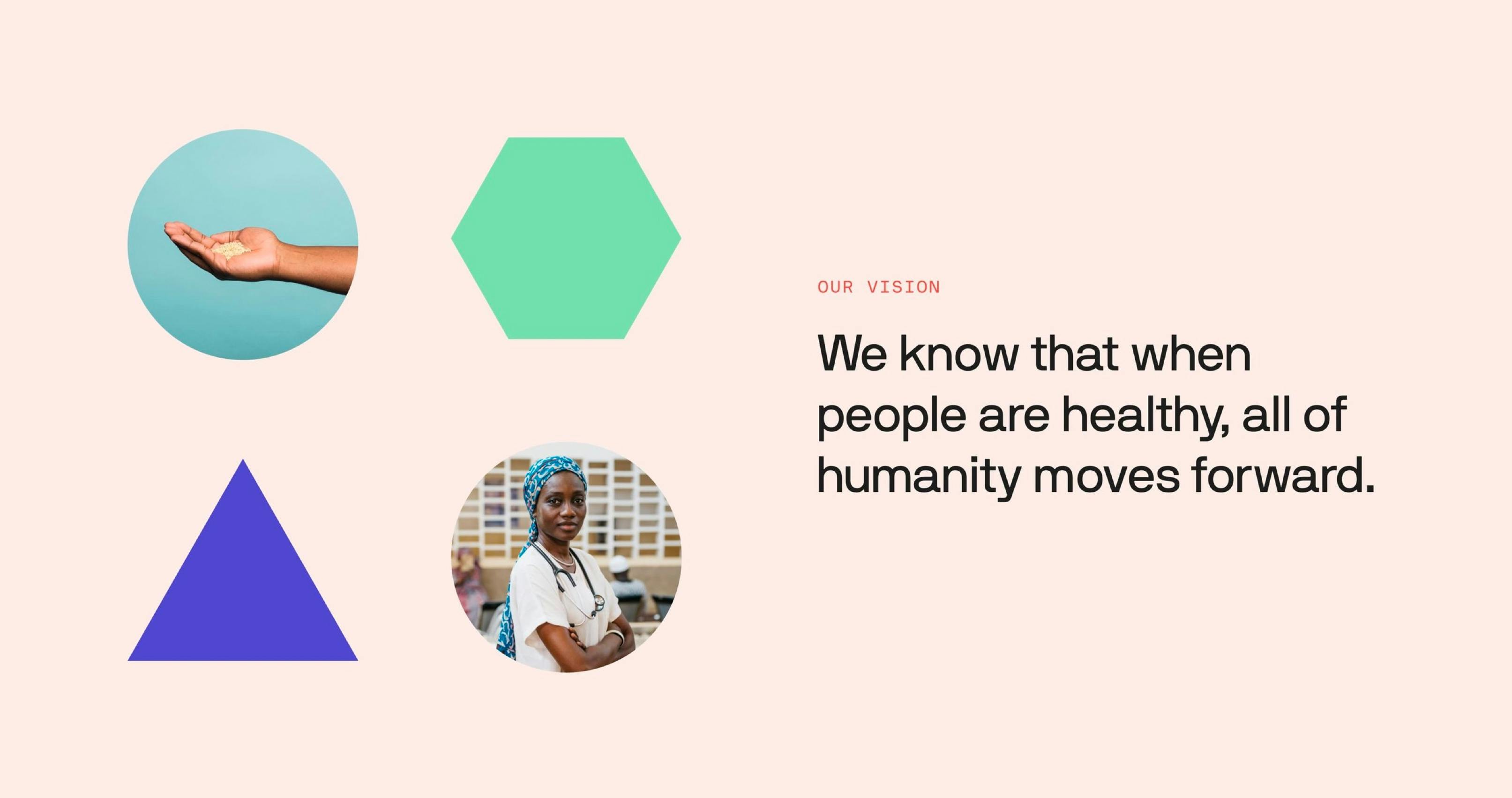 Tools for a lasting success
We amassed a library of resources to smooth PATH's transition to the new brand and platform, compiling content guidelines for creating stories, social media best practices and support for day-to-day communications efforts. We created a Brand Book to document the newly defined brand mission and values. Based on the photographs we shot and the thousands we audited in PATH's archive, we built a bank of new photography and crafted guidelines to ensure consistency across the website. We also made it simple for editors to migrate older content to the updated site.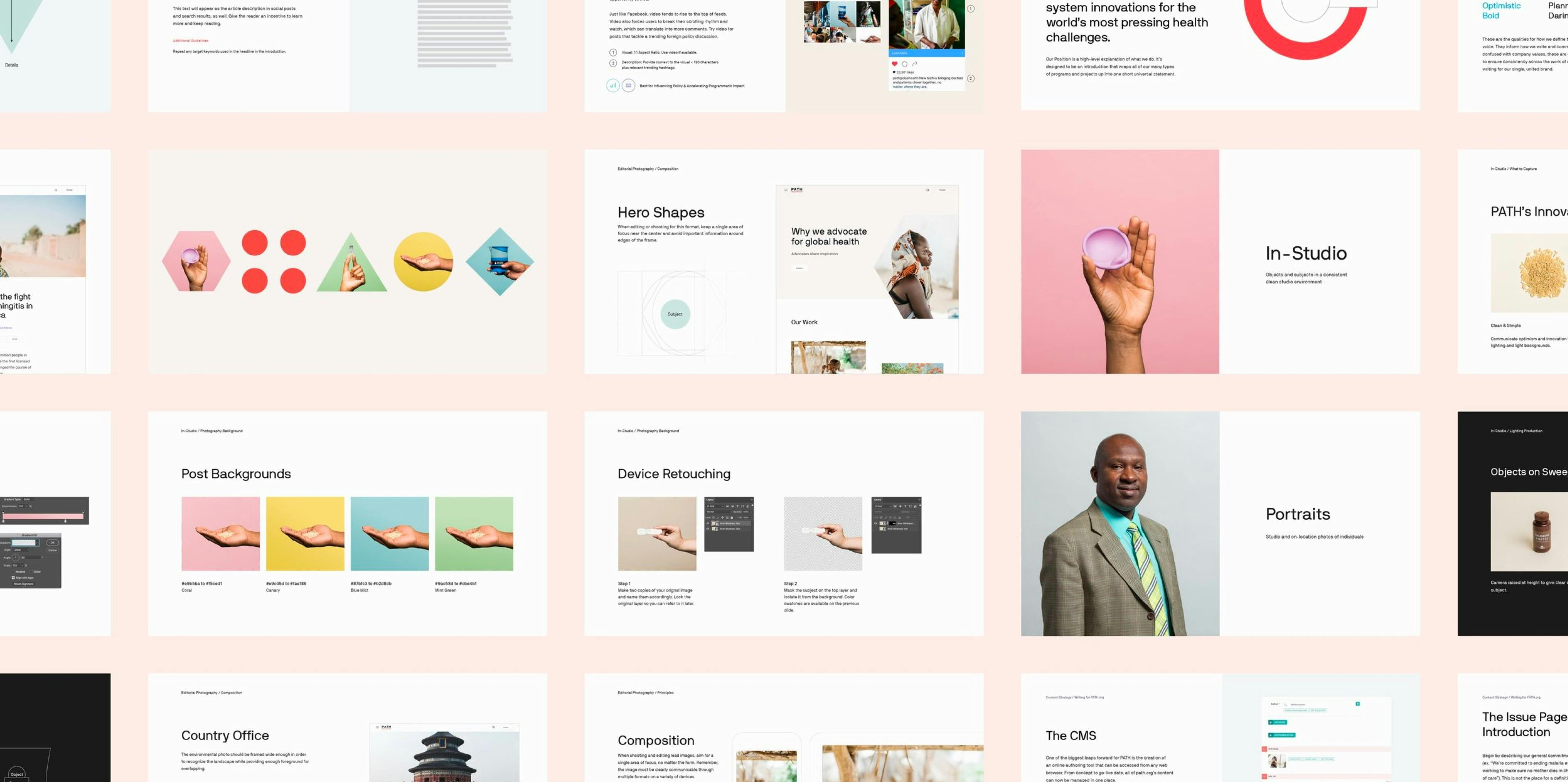 "Our teams became one — dedicated to our vision of reshaping the way the world sees PATH. As someone who used to own my own agency, I can't stress enough how well Instrument listens. Really listens. From their senior team members to junior folks just starting out, the consistency and level of their work is unparalleled. Any organization, large or small, should fight for the opportunity to partner with Instrument. Getting to work with them was a joy and a privilege."
Our shared vision
Instrument empowered PATH to publish and maintain a beautiful and far-reaching website, to relaunch their brand across six continents, and to bring every employee in every field together under one banner. We look forward to a time when the completion of PATH's goals has made its existence unnecessary — when global public health equity has been entirely accomplished.
Engineering
Technical Strategy
Systems Architecture
Deployment Architecture
Front-end Development
Back-end Development
Legacy Content Migration
Content Management System
Strategy
Brand Strategy
UX Strategy
Information Architecture
Content Strategy
Migration Guidelines
Launch Planning
Content
Photography
Copywriting
Video Production
Design
Creative Direction
Art Direction
Visual Design
UI/UX Design
Motion Design