Dropbox "For All Things Worth Saving"
Client: Dropbox / Launch: September 2021
To evolve and mature how Dropbox engages with their customers, we developed a multi-year brand platform as well as launched its first integrated campaign titled 'For All Things Worth Saving'—an ecosystem of branded experiences aimed to remind people of the inherent value of their digital files.
The Strategy
Many people use and know Dropbox for its core file-saving and -sharing features, but as a brand, they struggled to convey the foundational value Dropbox provides (beyond how much space it offers).
We embarked on a process to truly understand their customers with those intentions in mind. Not just in terms of actionable needs but also their emotional experience. And when we talked with customers, we realized that their experience wasn't so much about the product itself, but what they were doing with it — that was what gave it value. Our strategy and brand platform needed to connect the dots between what the brand offers and the customer experience.

The idea
After extensive research, we found that Dropbox customers — musicians, photographers, marine biologists, personal archivers, and more — have one critical thing in common: they care about what's in their Dropbox. Yes, they may be JPEGs, MOVs, DOCs, RAWs, and PNGs, but they are also passion projects, creative ventures, and personal archives worthy of a safe space to live.
Our brand platform, For All Things Worth [blank], is rooted in the belief that Dropbox exists for the things you value most. The files you deem worth saving, the stories that are worth sharing, the projects that are worth making, and so on. And our first campaign hones in on what Dropbox is most known for, storage, but seeks out the humanity in it to emphasize the emotional value of our digital files and artifacts.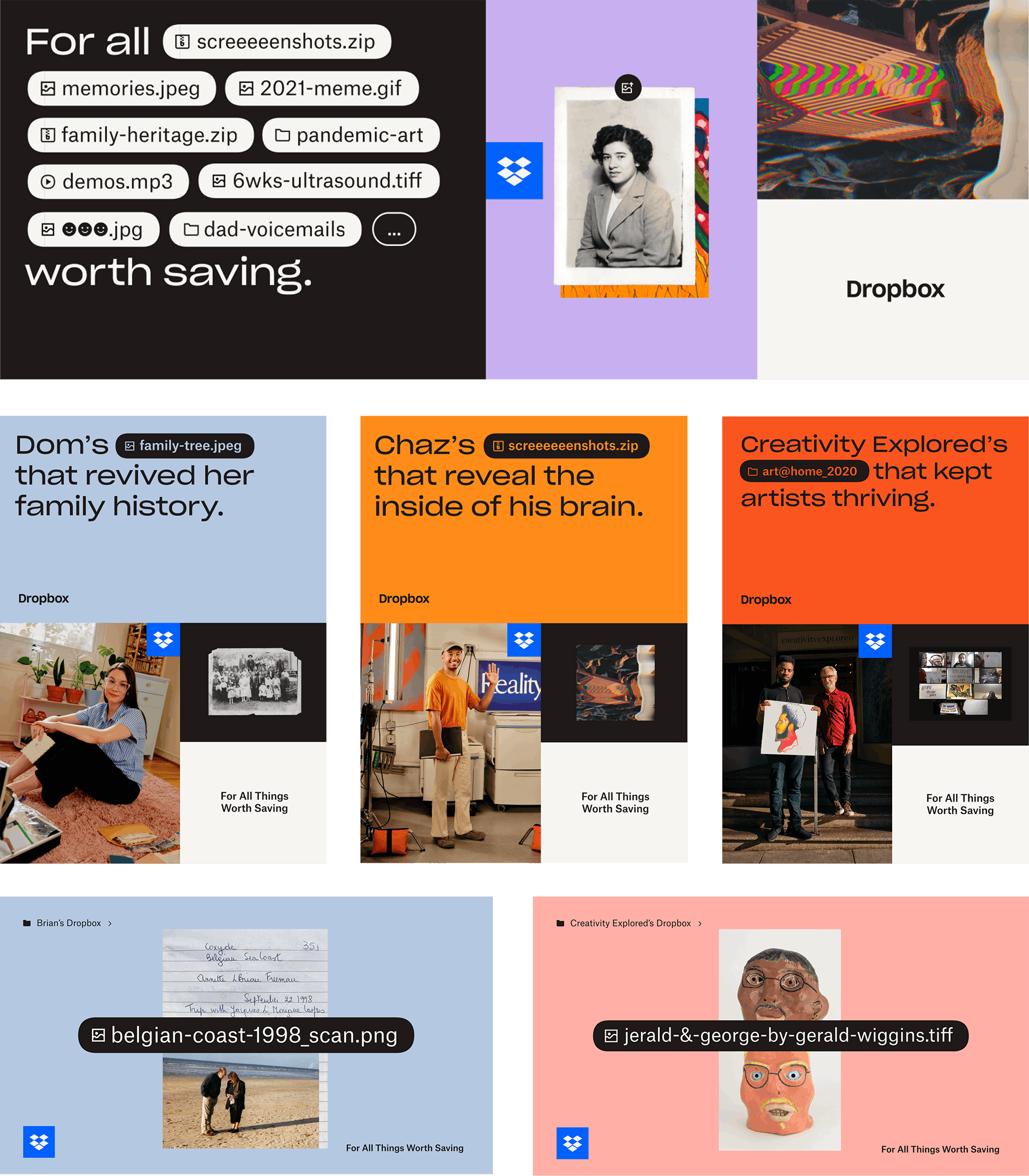 Every story within the campaign centers around a single provocation: what is your most important digital file? We spent hours talking to various dropbox customers — artists like Chaz from Toro y Moi, businesses like Creativity Explored, personal archivers like Dominique King, even the US Bobsled team. Each discussed the most diverse and surprising stories behind their files and folders.
Rather than chasing celebrity endorsements, this approach to storytelling allowed us to focus entirely on finding the stories that we felt were worth telling.

The system
In partnership with the Dropbox design team and their brand agency partner, we developed a marketing design system built to unify every experience within the brand platform. The system allowed us to emphasize different creative aspects — shifting the focus between Dropbox's POV, the customer's story, or highlighting one particular file or folder (or even announcing Toro y Moi's new album!) — depending on targeting and placement.
An Integrated Approach
To re-engage with our customers, we had to meet them where they were. So, we produced outdoor experiences in major cities like Austin, Los Angeles, New York, Chicago, and San Francisco across print and digital billboards, kiosks, wallscapes, connected TV, and social media.
While each experience told a story, our social series gave people a deeper, more long-form look into people's folders. Coined "MTV Cribs but Dropbox," the series uses sound design and voiceover to make the experience feel intimate and candid — as if someone was directly clicking through their files and telling their backstories. From one woman's cache of voicemails from her father to an SF-based art collective finding new ways to engage with their community of artists with developmental disabilities during a global pandemic, each story went a little deeper into the effect these files have on people's lives.
"This isn't just a campaign. It's a collaboration that defines the humans behind and within Dropbox. We're showing people — just like you and me — that trust Dropbox with their most precious files. It's a moment to pause and reimagine our digital lives."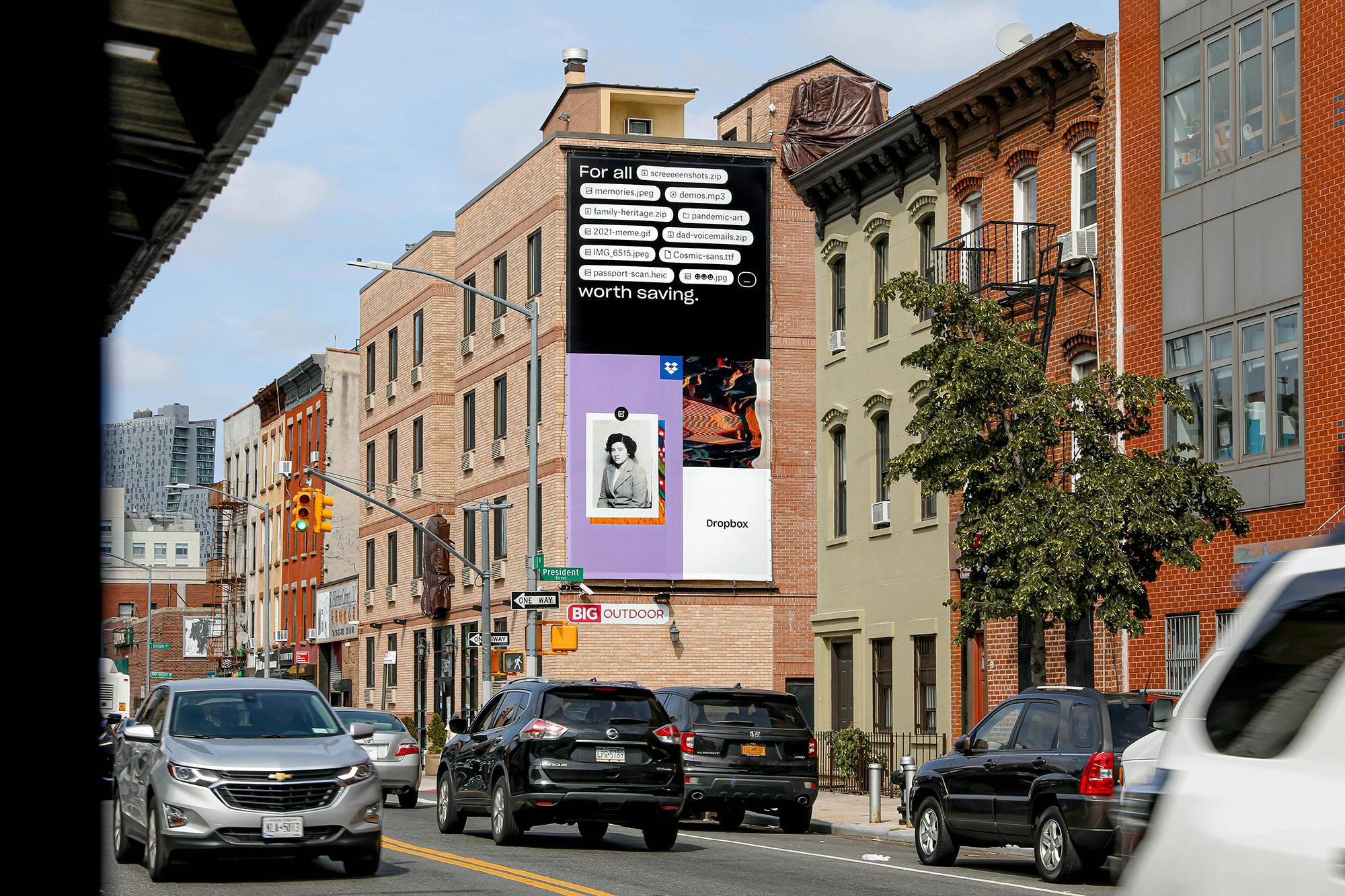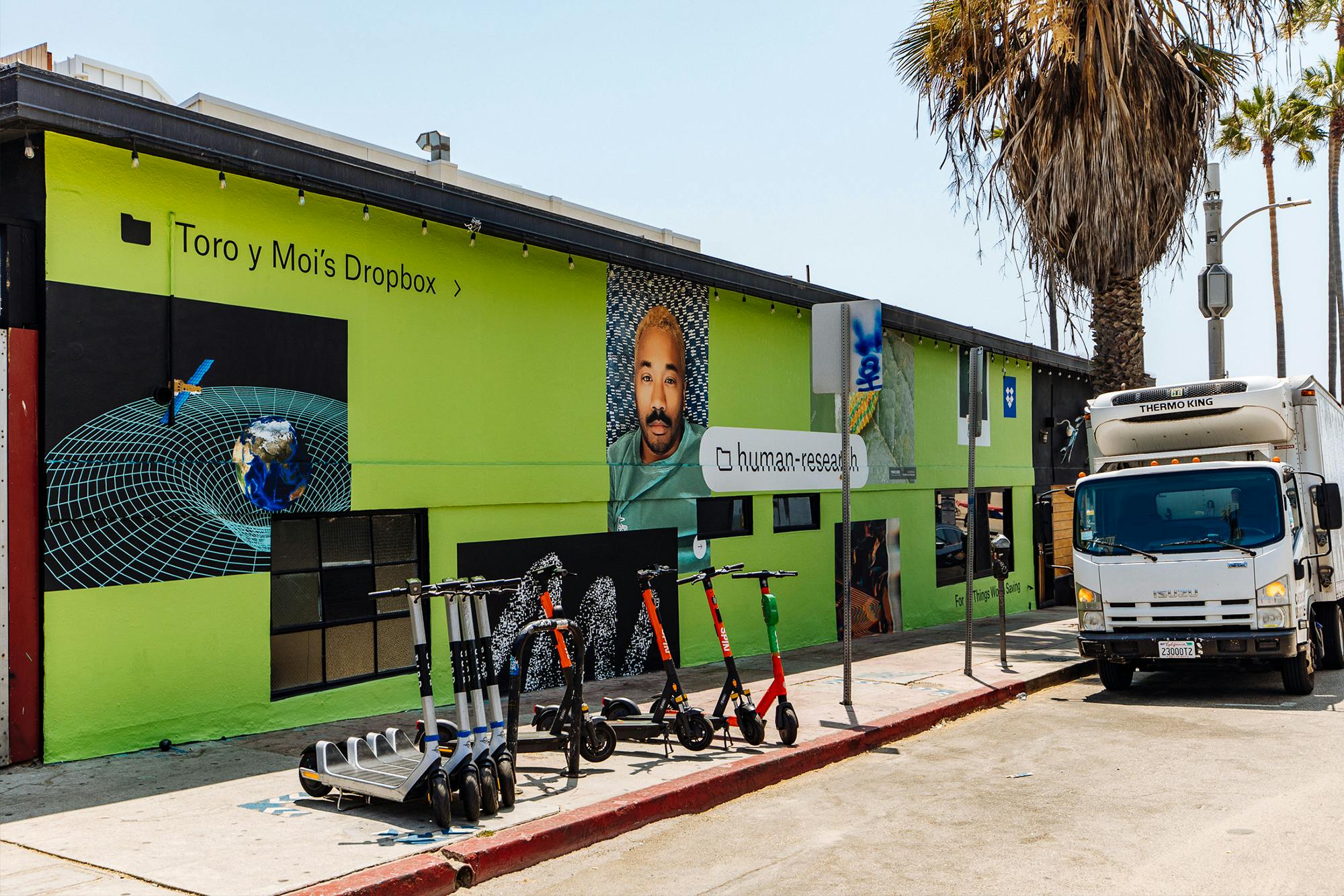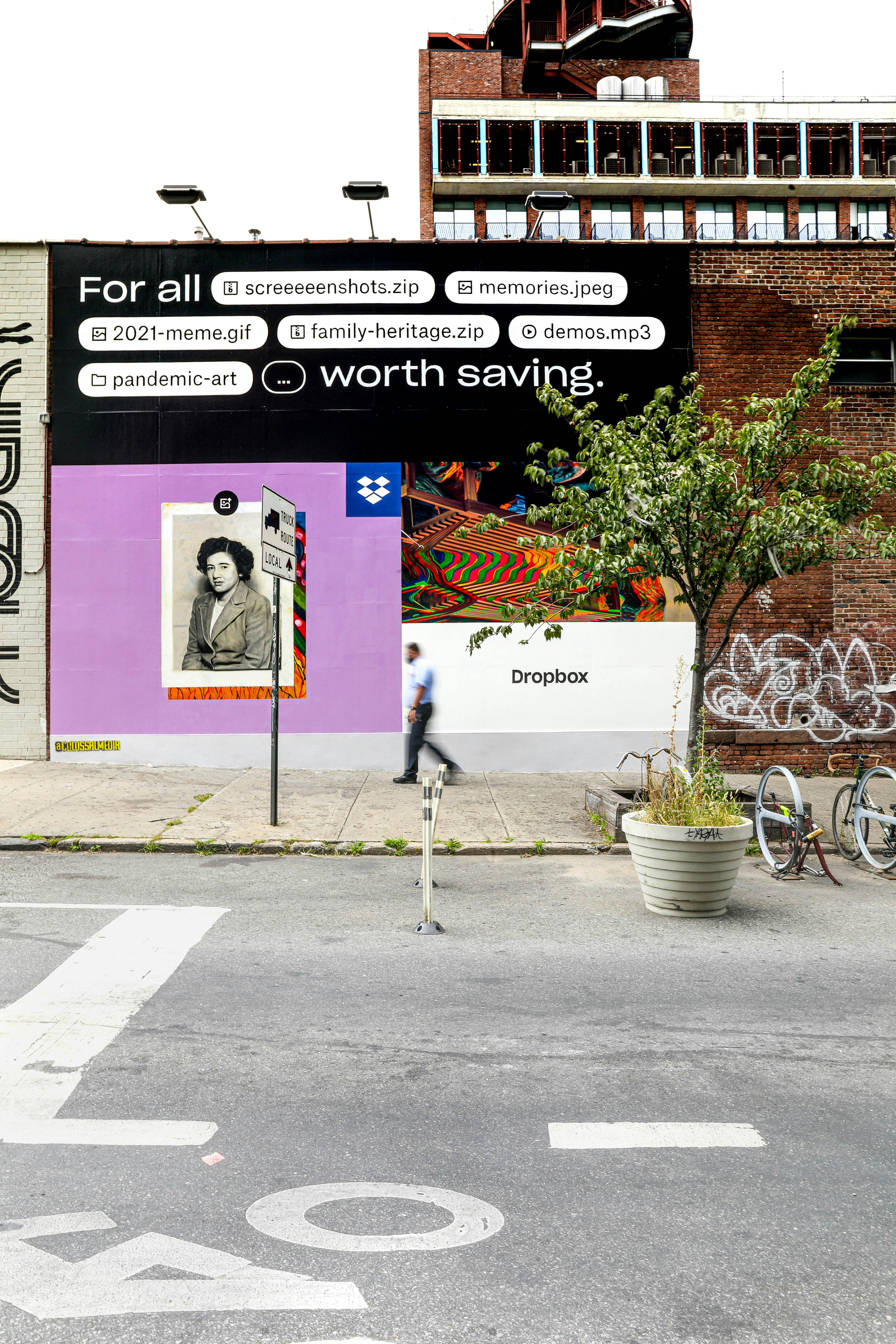 Results
The emotional response to the campaign has been overwhelmingly positive. The buzz in the press and on social media has sparked honest conversations around the value of our digital files, with people responding to the stories as well as reconnecting with their own files — acknowledging their inherent worth and sharing their own stories. 
The campaign's early performance results show a significant increase in brand awareness and a shift in favorability over key competitors. Below you'll find a breakdown of some of our initial findings:
5% 
increase in favorability over key competitors
400M
total campaign impressions
122M
video views on hero brand assets
567K
website visits during campaign run