New Knowledge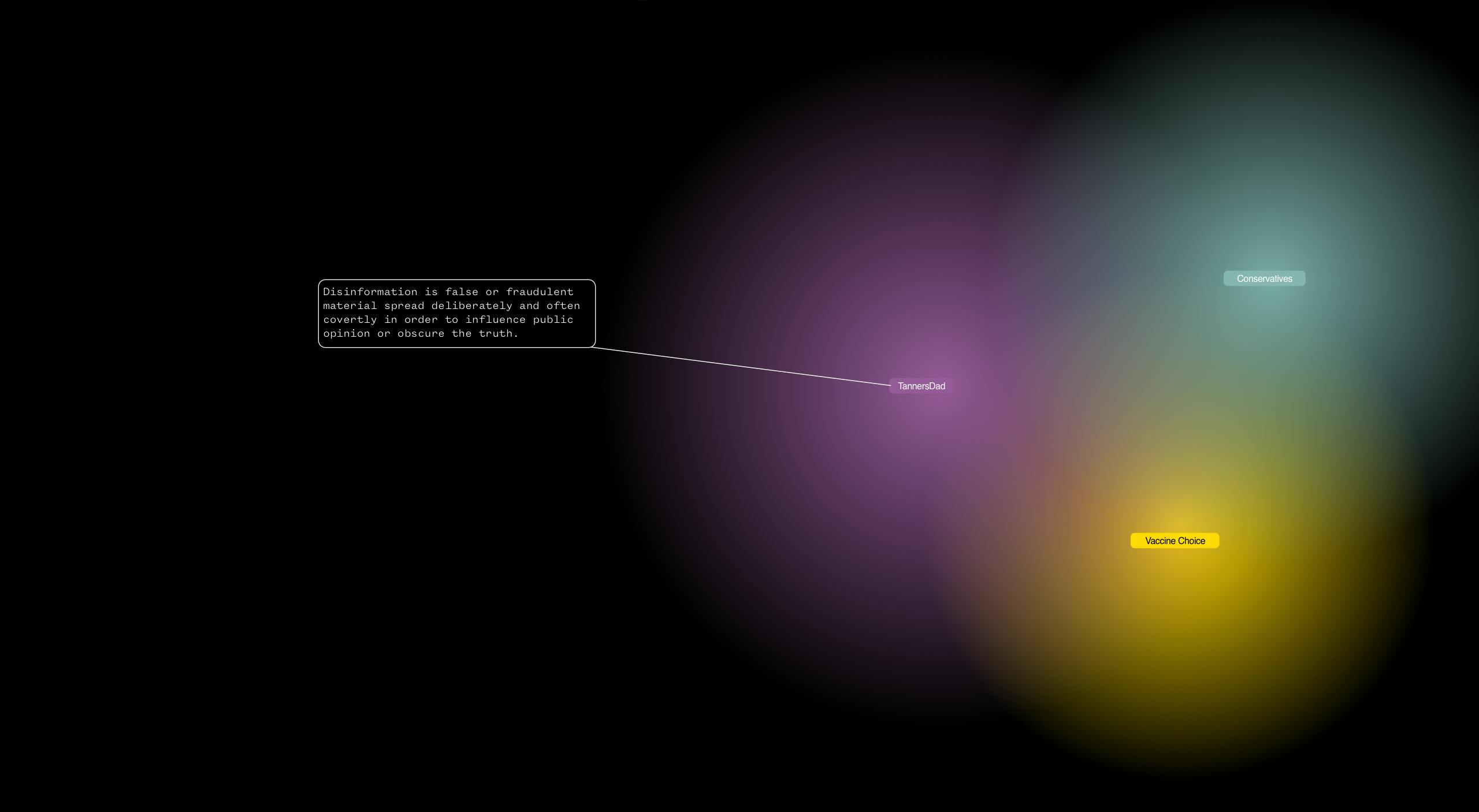 Bad actors weaponize disinformation to tarnish the public's trust in everything from electoral processes to scientific facts. But New Knowledge, an information integrity company, uses advanced technology to detect and disrupt disinformation campaigns before they go viral, protecting global brands, industries, and security interests from subversive forces. We rebuilt the New Knowledge brand to cement their position at the forefront of a vital new industry.

The Challenge
New Knowledge presents sophisticated material to Fortune 500 companies and high-ranking government officials — often in the houses of Congress itself. The content of these materials needed to clearly articulate both the immediacy of the disinformation issue and the complexity of the New Knowledge solution, and do so with a refined look that reflects the company's passion, purpose and expertise.

A brand with a bold manifesto
In close collaboration with New Knowledge, we began by reorganizing and redesigning their introductory presentations, which their leadership team delivers through PowerPoint and Word. This process gave us a deep understanding of how New Knowledge operates and an abiding respect for their mission. It also provided us with the tools necessary to create a brand from where our process usually ends — detailed deliverables.

Data from the front lines
Significant elements of the new brand were inspired by the intricate connectivity graphs New Knowledge assembles as they monitor suspicious activity, in real time, across social media platforms. Our designers and developers worked in lockstep to assemble these elements into an extensible design system for New Knowledge to use across everything they produce.
New language for a new threat
To bring consistency and coherence to the discussion of disinformation, we extended our design system to include terminology. Phrases like false trending, information integrity, and influence operations were extensively tested; the results form the basis of a tagging system for New Knowledge reports and the company's press coverage, all of which can be accessed on the website through a centralized hub.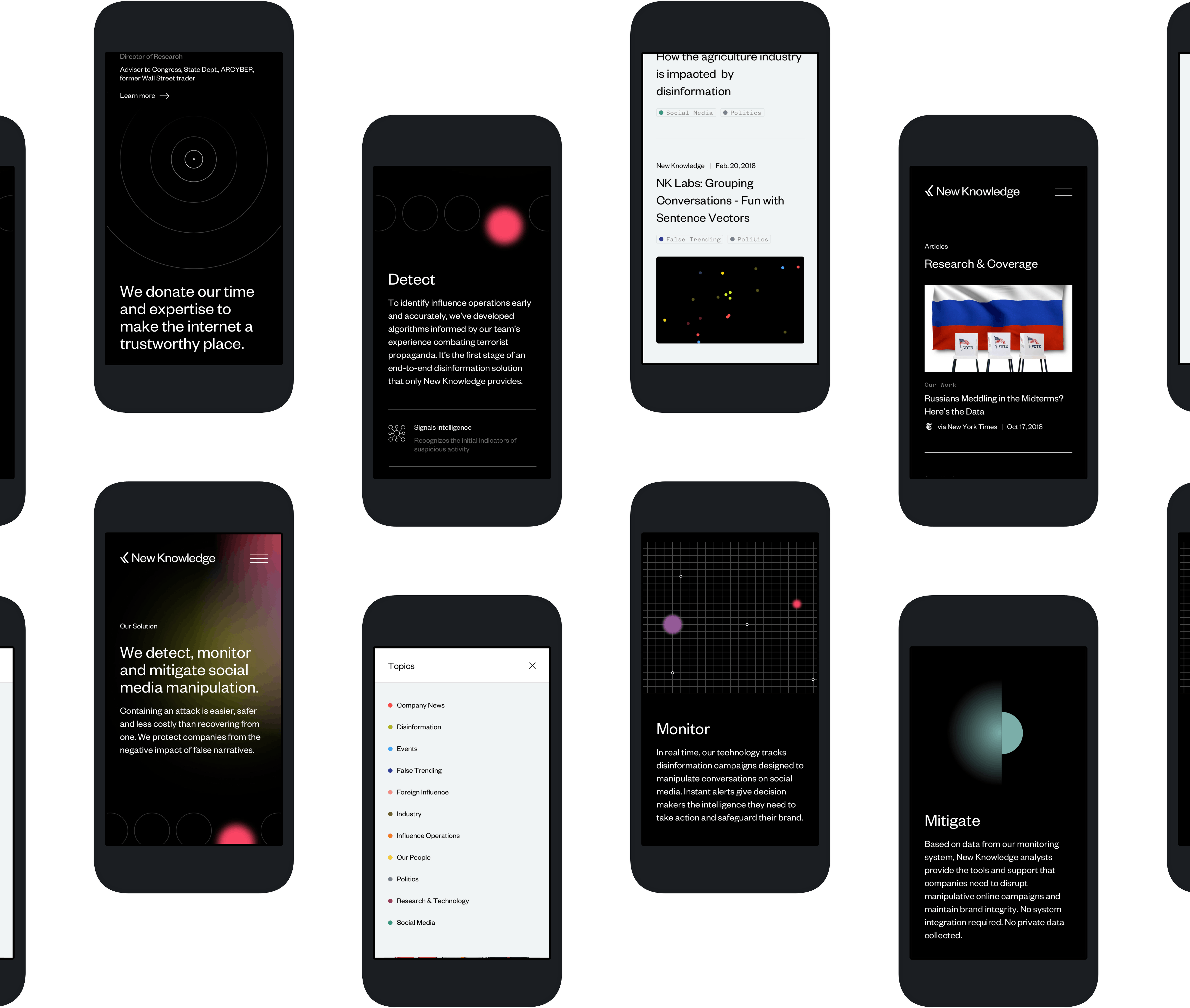 Ironclad security
Protection for the site was of paramount importance. Perpetrators of disinformation will do anything possible to undermine an adversary's credibility, so we implemented an unassailable site architecture that compiles down to completely static files served from a CDN. This guarantees a high level of redundancy and a minimized attack surface. Delivering a durable, fully deployed system addressed New Knowledge's unique security concerns, ensuring the company can continue their work in safety and with confidence.