Sonos
Sonos delivers brilliant sound to the homes of listeners all over the world with elegantly designed, easy-to-use products. Over twelve months, we helped Sonos evolve and extend their new brand identity to stand apart from an ever-increasing field of competitors.
A Digital Identity
Our longstanding relationship with Sonos provided the groundwork for us to participate in the creation of their new brand identity from the very beginning. We worked closely with their team and partners to evaluate the flexibility and scalability of this identity through its application in the digital space — starting with the Sonos website.
"We had a unique opportunity to update our brand strategy, brand identity, and do a full website redesign at the same time. The level of collaboration is a big part of what makes this identity so strong. We made sure it would work well on our website which is our most complex brand experience."
Simply Premium
We built a messaging framework that positions Sonos products in a clear, concise way, and we allowed it to influence our core creative guidelines. Written and visual communication were simplified across the board, and we went big on type — real big. A fluid, adaptable typographic sizing system created a powerful communication hierarchy, and ensured that the new typeface, Aktiv Grotesk, felt ownable for Sonos and looked great everywhere.
"A key breakthrough for us was unlocking how to showcase Sonos' beautifully designed hardware alongside its robust app experience — in a way that was both simple and easy to understand."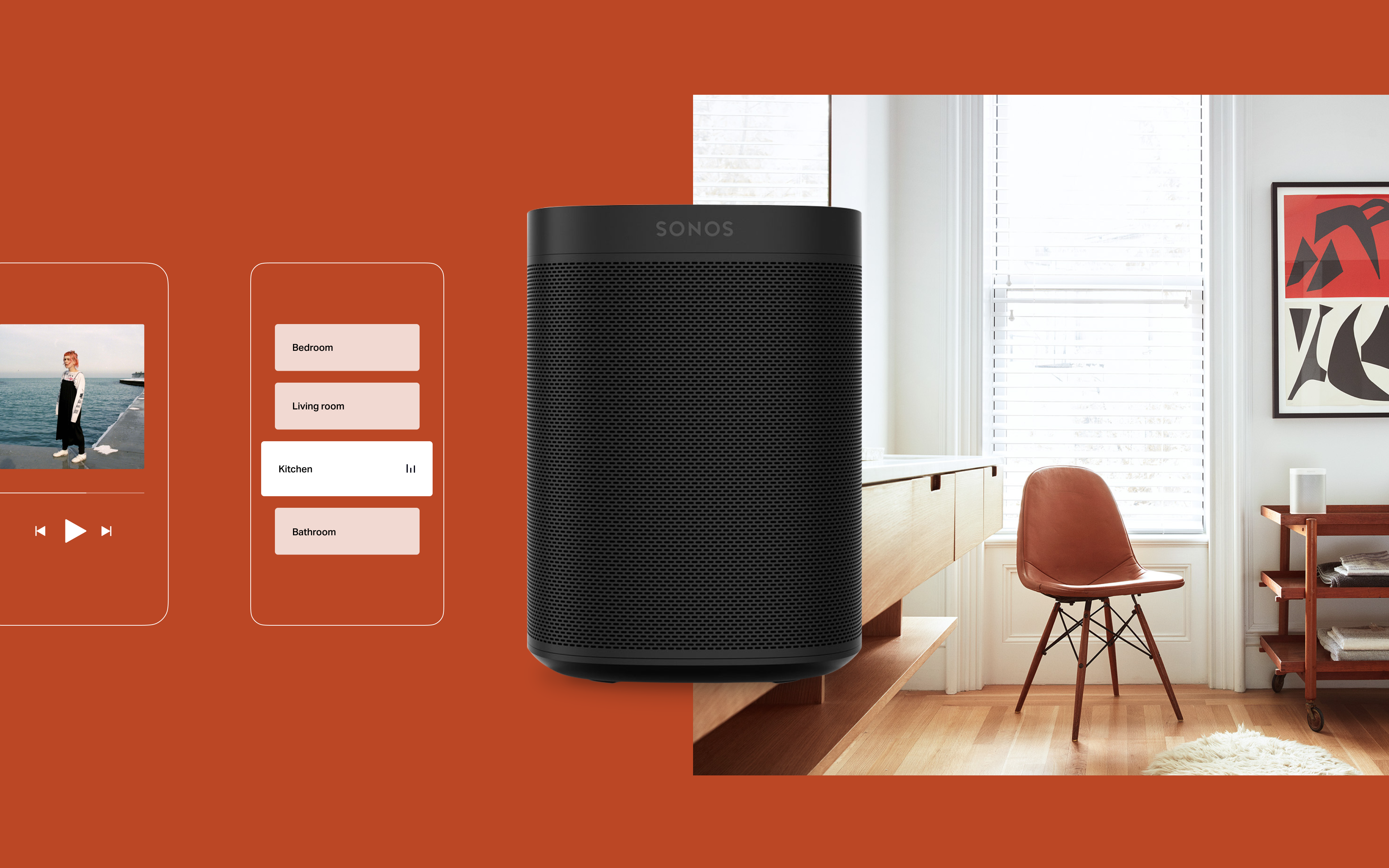 Sound Vision
Streamlining visual communication meant introducing a set of guidelines for illustration and sound visualization. We leveraged style elements introduced in the new brand identity work to create the impression of sound emanating from products or filling rooms, balancing simple but attractive and inviting shapes with something new for Sonos: color.
Changing Colors
The new brand identity boldly introduces color into the world of Sonos, creating some welcome differentiation in the crowded field of home electronics and providing contrast to the classic black white lineup of Sonos hardware. We explored how these colors function in a complex digital system, and how they can be quickly updated and changed over time.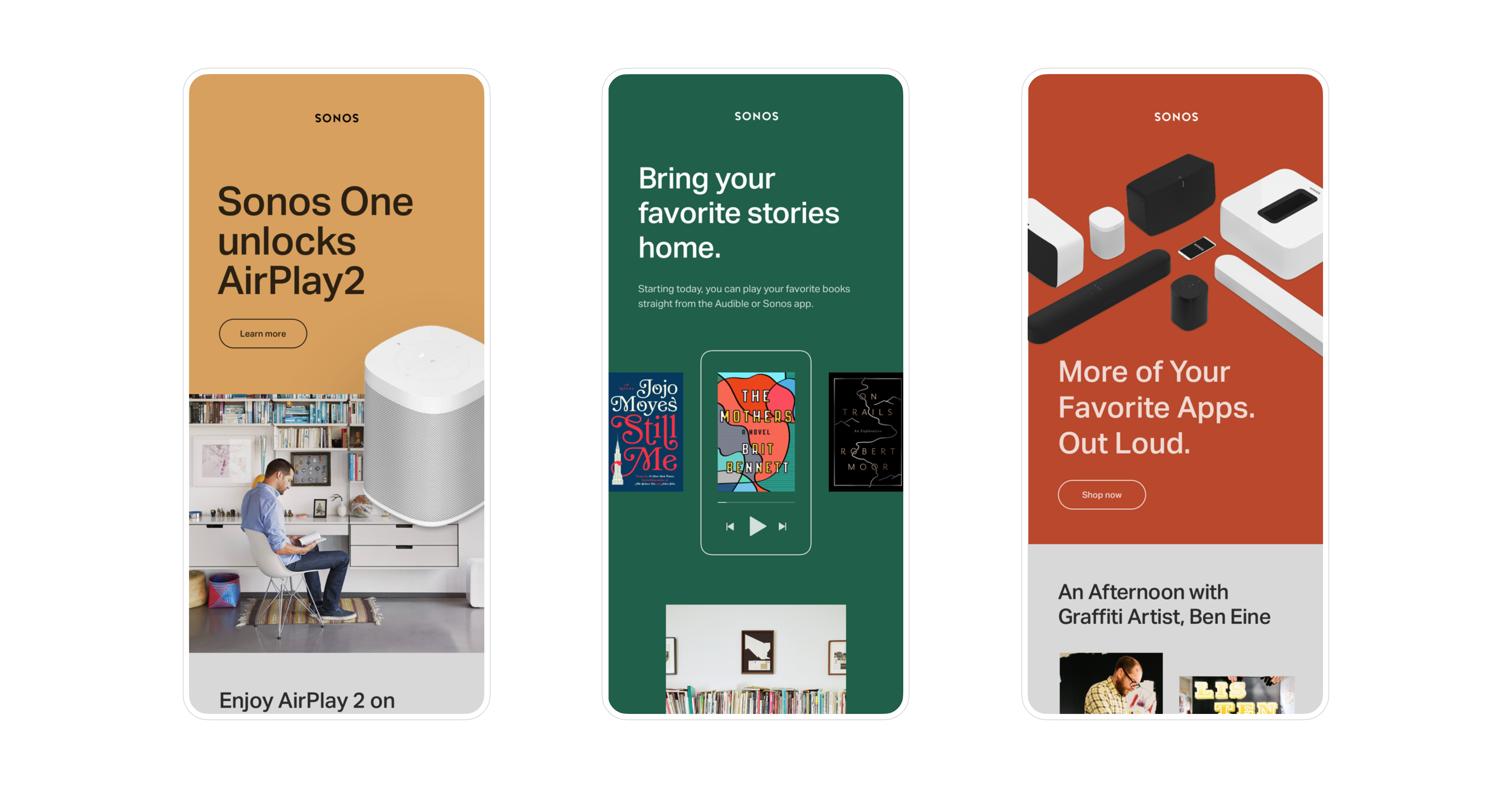 Smart Communication
Beyond design, we influenced the Sonos customer journey across every touchpoint, curating email, .com, and in-app communication to create a cohesive brand story and add value for users. We leaned into post-purchase engagement, directing users toward product features that inspire them to investigate everything their speakers are capable of, incorporating Sonos into their lives with increased frequency and diversity, and endearing them to the brand in unexpected ways.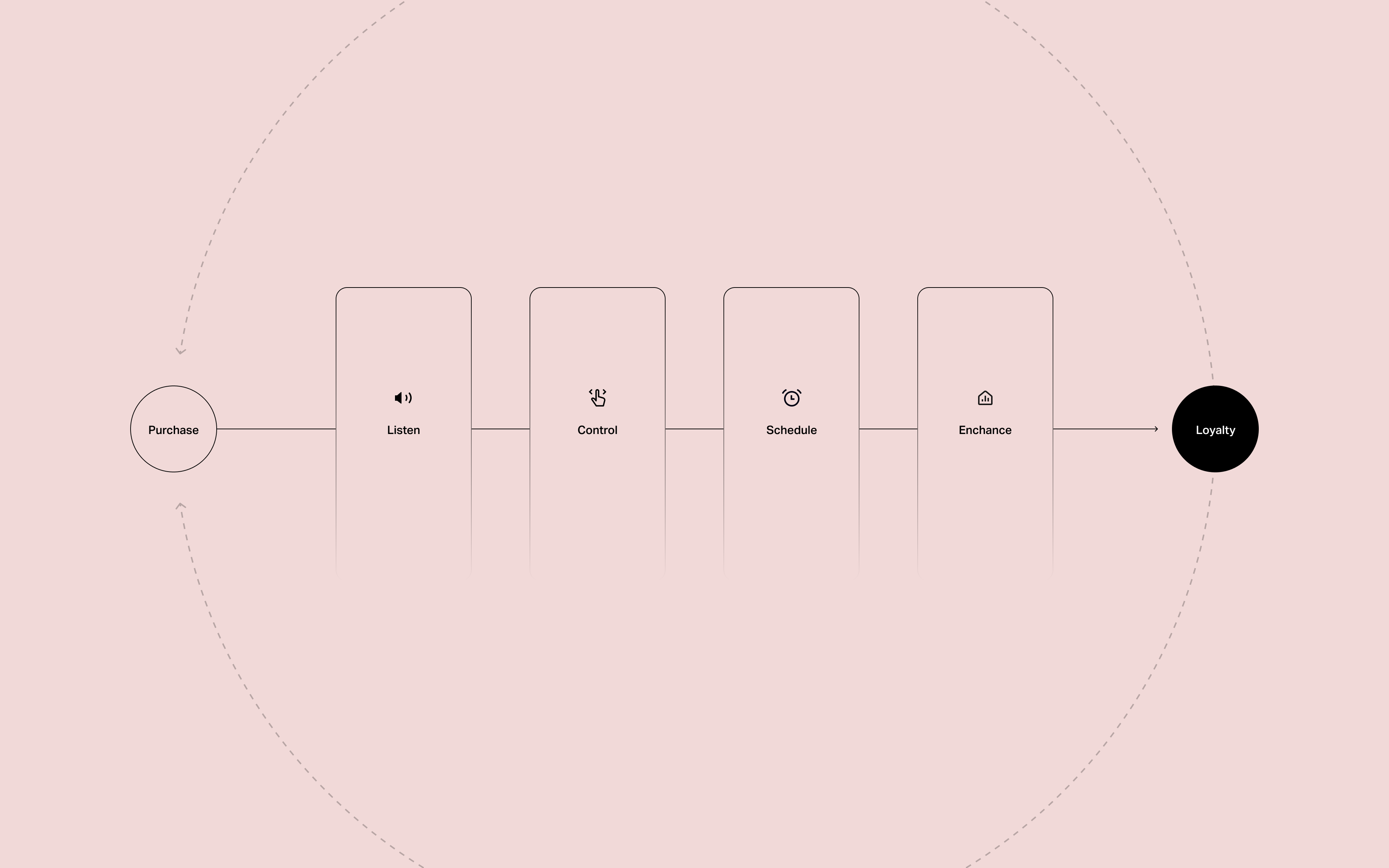 We helped Sonos reimagine how they communicate with new customers, driving engagement with core product features that build brand loyalty and promote system expansion.
Evolving Sound
Iteration is a key principle at Sonos, and their new brand identity allows diverse teams across the company to create experiences at swift speeds and lower costs. The new brand is highly adaptable and responsive to an ever-changing consumer landscape, mirroring the constant updates Sonos makes to their hardware and software in pursuit of the best possible sound.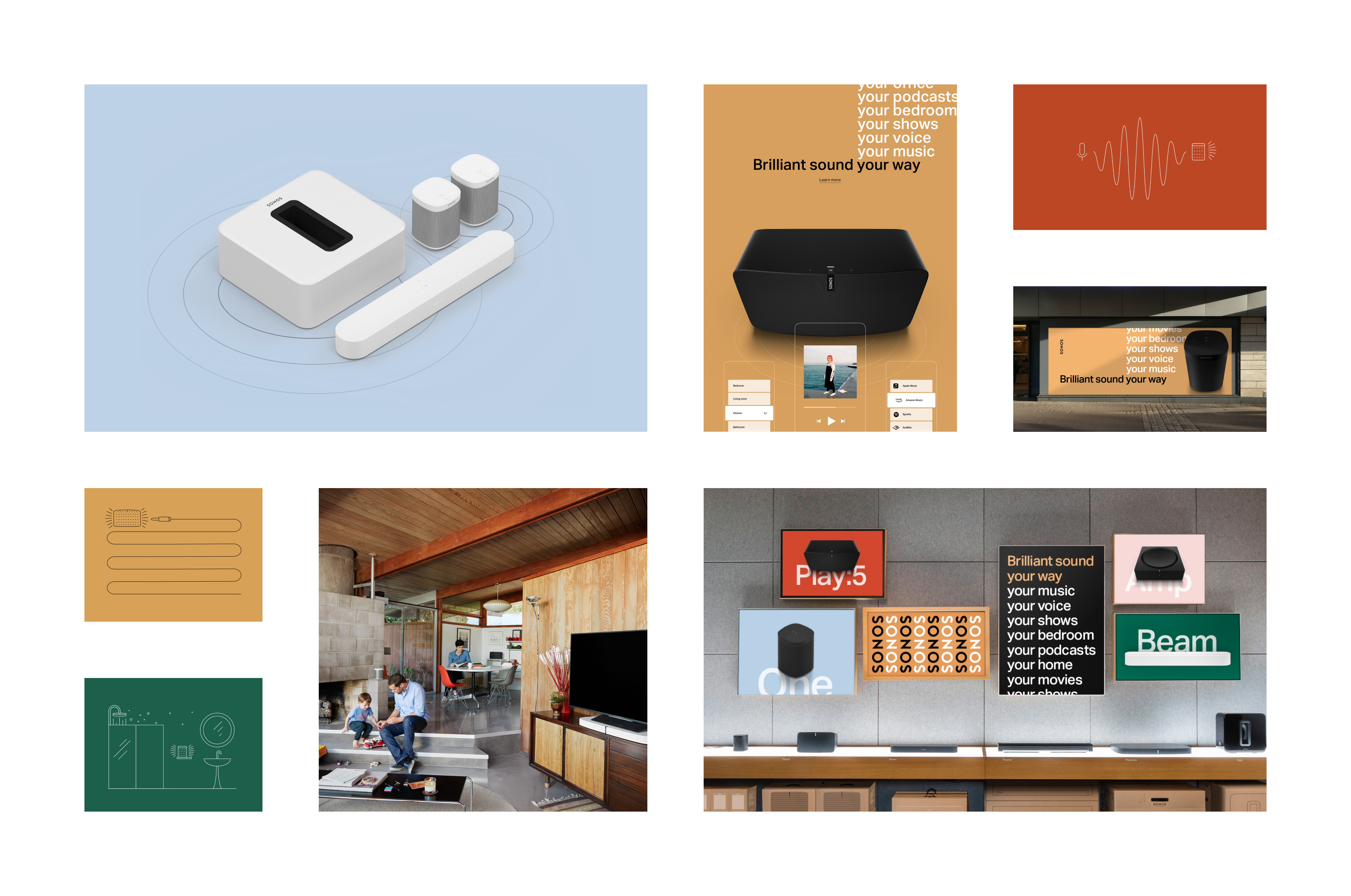 Strategy
Brand Strategy
Audience Strategy
UX Strategy
Research
User Testing
Content
Content Strategy
Writing
Motion Design
Illustration
Design
Brand Design
UI/UX Design
Art Direction
Accessibility